100% - Bonnie Tyler (2019)
Bonnie Tyler é uma cantora galesa que ficou famosa com as canções "Total Eclipse of the Heart", "It's a Heartache", "Making Love", "Holding Out for a Hero", "Lost in France" e "Bitterblue".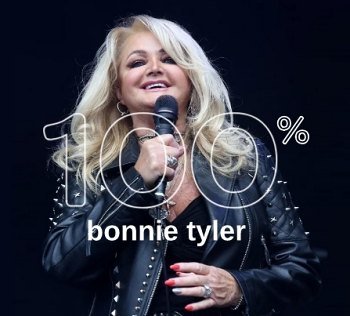 100% Bonnie Tyler (2019)
01 - Ravishing
02 - Total Eclipse of the Heart
03 - Band of Gold
04 - Have You Ever Seen the Rain
05 - Before This Night Is Through
06 - Here She Comes
07 - Lovers Again
08 - If You Were a Woman (And I Was a Man)
09 - Loving You's a Dirty Job (But Somebody's Gotta Do It) (Long Version)
10 - Notes from America (Full Version)
Gênero: Rock, Country Rock, Pop
Artista: Bonnie Tyler
Formato: Mp3
Qualidade: 320 Kbps
Tamanho: 513 Mb
Dica: Veja como Baixar arquivos grandes no Mega: Consulte o Vídeo
! Link quebrado? Deixe um comentário para consertarmos.