100% - Frank Sinatra (2018)
Francis Albert Sinatra, mais conhecido pelo seu nome artístico Frank Sinatra foi um cantor, ator e produtor norte-americano, considerado um dos maiores artistas de todos os tempos. Foi um dos músicos recordistas de vendas, com mais de 150 milhões de cópias comercializadas.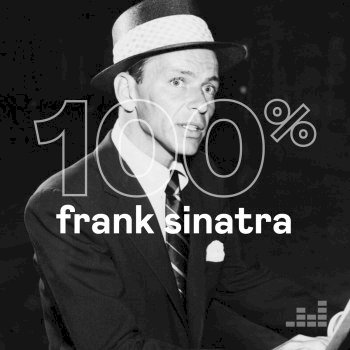 100% Frank Sinatra (2018)
01 - Fly Me To The Moon (Remastered)
02 - My Way
03 - Theme From New York, New York (Remastered 2008)
04 - Strangers In The Night (Remastered 2008)
05 - The Way You Look Tonight (Remastered 2008)
06 - Come Fly With Me (Remastered Album Version)
07 - Somethin' Stupid (2008 Remastered)
08 - Witchcraft (From The _Fifty Shades Of Grey_ Soundtrack)
09 - You Make Me Feel So Young
10 - I've Got You Under My Skin (Remastered 1998)
Gênero: Pop clássico, easy listening, jazz, swing, blues
Artista: Frank Sinatra
Formato: Mp3
Qualidade: 320 Kbps
Tamanho: 373 Mb
Dica: Veja como Baixar arquivos grandes no Mega: Consulte o Vídeo
! Se o link estiver quebrado, deixe um comentário.
Consertaremos o mais rápido possível.