50s Love Songs (2022)
Coletânea lançada em 2022 com canções de amor dos anos 50.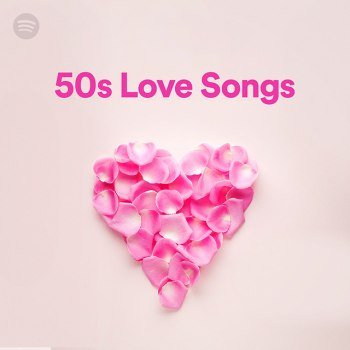 50s Love Songs (2022)
01. The Everly Brothers - Let It Be Me
02. Jo Stafford - You Belong To Me
03. Elvis Presley - Love Me Tender
04. Nat King Cole - Unforgettable
05. The Platters - Smoke Gets In Your Eyes (Single Version)
06. Ella Fitzgerald - Dream A Little Dream Of Me
07. The Everly Brothers - Devoted to You
08. Ray Charles - Come Rain or Come Shine
09. Frank Sinatra - Love Is Here To Stay (Remastered 1998)
10. Doris Day - Dream a Little Dream of Me (with Paul Weston & His Music From Hollywood)
Gênero: Pop, Rock, RnB, Jazz, Soul
Artista: Vários
Formato: Mp3
Qualidade: 320 Kbps
Tamanho: 344 Mb
Dica: Veja como Baixar arquivos grandes no Mega: Consulte o Vídeo
! Se o link estiver quebrado, deixe um comentário.
Consertaremos o mais rápido possível.