Hello Meteor - An Unfamiliar Place (2019)
Hello Meteor traz seus sons aquáticos para as pradarias devastadas do sudoeste: terras contraditórias de calor seco, tempestades elétricas, trovões cósmicos, chuvas torrenciais e inundações repentinas. Dos desertos expansivos de Palm Springs e Joshua Tree, através das montanhas sobrenaturais do Arizona, para as vastas terras vermelhas do Novo México e se expandindo para as vastas planícies, céus infinitos e clima extremo das planícies. Este álbum combina downtempo e chillwave aconchegante com os sons cinematográficos de música ambiente drone.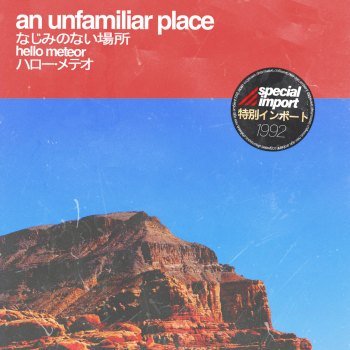 Hello Meteor - An Unfamiliar Place (2019)
01. The Mogollon Rim
02. Night Distance
03. An Unfamiliar Place
04. Rain Closures
05. Obsidian Game
06. The Sky Opened
07. Mirror Forest
08. The Sound of Morning
09. Red Elevation
Gênero: Electronic, Ambient, Dreamwave, New age, Synthwave, Chillout, Chillwave
Artista: Hello Meteor
Formato: Mp3
Qualidade: 320 Kbps
Tamanho: 105 Mb
Dica: Veja como Baixar arquivos grandes no Mega: Consulte o Vídeo
! Link quebrado? Deixe um comentário para consertarmos.