Power Dance Hit Mixes Of The Year (1994)
Coletânea mixagens de sucessos Power Dance do ano de 1994.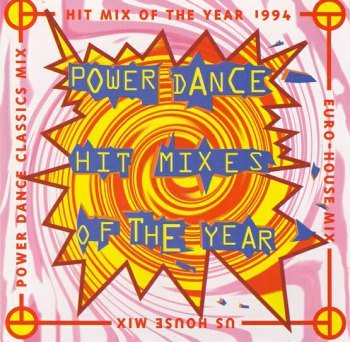 Power Dance Hit Mixes Of The Year (1994)
29:01
1-1-The Riders–Bang
1-2-J & Scott–I Gotta Feel It
1-3-Fargetta–Your Love
1-4-T-Spoon–No Time To Waste
1-5-Daz–What Do I Need
1-6-Doop–Doop
1-7-Hithouse–Jack To The Sound Of The Underground
1-8-Bass Bumpers–Can't Stop Dancing ('94 Version)
1-9-Paul Harrys–Music For Your Mind
1-10-DJ Miko–What's Up
1-11-Go Brooklyn–Passion '94
1-12-Activate–Let The Rhythm Take Contol
1-13-T.F.O.– Soul & Body
1-14-DJ Miko–Rhythm
1-15-Activate–Beat Of The Drum
1-16-The Outhere Brothers–Don't Stop
1-17-TNN–La Cucamarcha
1-18-Dancefloor Syndroma–Can't See You
Gênero: Electronic, House, Euro House
Artista: Vários
Formato: Mp3
Qualidade: 320 Kbps
Tamanho: 157 Mb
Dica: Veja como Baixar arquivos grandes no Mega: Consulte o Vídeo
! Se o link estiver quebrado, deixe um comentário.
Consertaremos o mais rápido possível.