World Complete - Holograms (2021)
Holograms, álbum do World Complete, é o som de um futuro analógico repleto de neon esmagado em mil cacos digitais. Com elementos de synthwave, lo-fi e spacewave. Embarque em uma viagem mais rápida que a luz para uma dimensão paralela.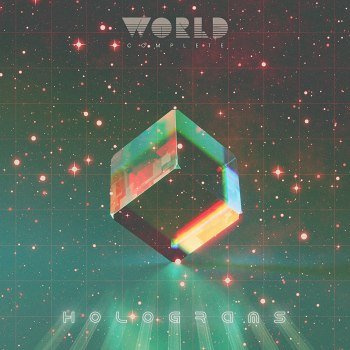 World Complete - Holograms (2021)
01. Intergalactic Love Song
02. Superluminal
03. Electricity
04. 3:10 to Neptune
05. Navigator
06. Prism
07. Event Horizon
08. Earthrise
09. Sleepless
10. Time To Go
Gênero: 80s, Electronic, Dreamwave, Outrun, Retrowave, Spacesynth, Synthwave
Artista: World Complete
Formato: Mp3
Qualidade: 320 Kbps
Tamanho: 108 Mb
Dica: Veja como Baixar arquivos grandes no Mega: Consulte o Vídeo
! Link quebrado? Deixe um comentário para consertarmos.