60s Love Songs (2022)
Coletânea lançada em 2022 com canções de amor dos anos 60.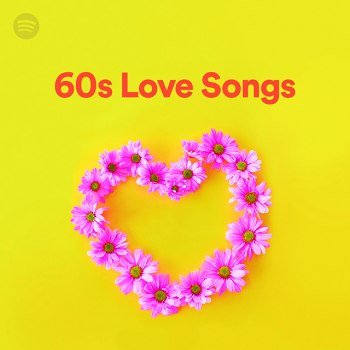 60s Love Songs (2022)
01. Bee Gees - To Love Somebody
02. Sonny & Cher - I Got You Babe
03. The Mamas & The Papas - Dream A Little Dream Of Me
04. The Temptations - My Girl
05. Etta James - At Last
06. The Drifters - Save the Last Dance for Me
07. The Everly Brothers - All I Have to Do Is Dream
08. Roberta Flack - The First Time Ever I Saw Your Face
09. Aretha Franklin - (You Make Me Feel Like) A Natural Woman
10. Frankie Valli - Can't Take My Eyes off You
Gênero: Pop, Rock, RnB, Jazz, Soul
Artista: Vários
Formato: Mp3
Qualidade: 320 Kbps
Tamanho: 459 Mb
Dica: Veja como Baixar arquivos grandes no Mega: Consulte o Vídeo
! Se o link estiver quebrado, deixe um comentário.
Consertaremos o mais rápido possível.